About Greenlink TLC Total Lawn Care
Professional Lawn Management
Home owners aspire to having the perfect lawn that mirrors a major sports field or golf course but the knowledge and techniques required in achieving this are at most times out of reach for most. That's where the services of a professional lawn management expert will assist you in achieving your dream.
Gerard Dyer and TLC Total Lawn Care Ltd have been established in the Auckland turf care market since 1996 and we know what it takes to restore and maintain turf in the best condition.
Our goal was to set out to establish a brand that would be a market leader and one that would be respected by it's client base and peers within the New Zealand turf industry. We have always been committed to providing honest and knowledgeable workmanship along with a professional range of products and services to maintain Auckland lawns in the best possible condition.
We have established ourselves as being experts in the establishment of seeded lawns and warm season ( couch ) turf grass lawns. We have been at the forefront of promoting new and improved turf grass options for the landscape markets  We have set the standard for sand lawn construction and turf drainage in the Auckland residential market.
Working with the architect or landscape designer in the initial stage of a design allows us to guide each of the parties in the right direction of lawn construction, correct materials to use, irrigation and grass type to grow so the best results are achieved for the designer and client.
Having a strong background in horticultural and turf allows us to approach each new lawn by looking at the long term goal of soil and turf improvement and not the cheapest and fastest quick fix.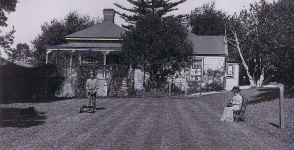 OUR HISTORICAL PASSION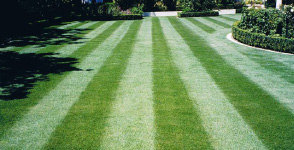 LAWN MANAGEMENT